Aditya L1 successfully undergoes 3rd earth-bound manoeuvre: ISRO
Updated: Sep 10, 2023, 6:57 AM
|
Published: Sep 10, 2023, 6:29 AM
Follow Us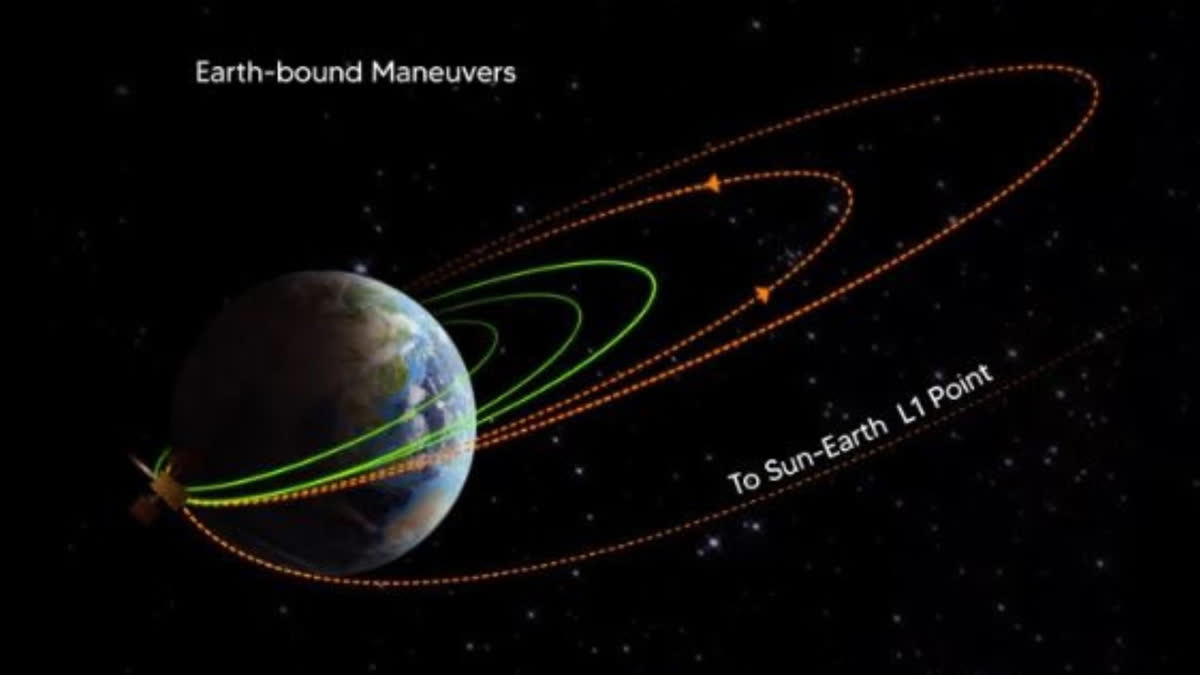 Aditya L1 successfully undergoes 3rd earth-bound manoeuvre: ISRO
Updated: Sep 10, 2023, 6:57 AM
|
Published: Sep 10, 2023, 6:29 AM
Follow Us
Bengaluru : India's solar mission, Aditya L1, successfully carried out its third earth-bound manoeuvre today. "The third Earth-bound maneuvre (EBN#3) is performed successfully from ISTRAC, Bengaluru," said ISRO in a post on X, formerly Twitter. ISRO's ground stations at Mauritius, Bengaluru, SDSC-SHAR and Port Blair tracked the satellite during this operation, India's space agency said.
The new orbit attained is 296 km x 71767 km while the next maneuvre (EBN#4) is scheduled for September 15, 2023, around 02:00 Hrs. ISRO's Telemetry, Tracking and Command Network (ISTRAC) carried out the operation relating to the earth-bound manoeuvre. In its first space-based observatory to study the Sun, India's solar mission aims at achieving this from a halo orbit around the first Sun-Earth Lagrangian point (L1), which is located roughly 1.5 million km from the Planet Earth.
On September 2, Aditya L1 was successfully launched from the Indian Space Research Agency's (ISRO) space centre at Sriharikota in Andhra Pradesh aboard the Polar Satellite Launch Vehicle (PSLV-C57). Later on September 3 and 5, the first and second earth-bound manoeuvres of the solar mission were successfully performed.
ISRO has chosen a strategic location to enable Aditya-L1 to continuously observe the sun without being hindered by eclipses or occultation. This will allow space scientists to study activities of the Sun and their impact on weather in real-time. The other major objectives of Aditya L1 include the study of the solar wind acceleration, physics of solar corona and its heating mechanism, coupling and dynamics of the solar atmosphere, solar wind distribution and temperature anisotropy, and origin of Coronal Mass Ejections (CME) and flares and near-earth space weather, according to ISRO scientists.
ISRO said that Aditya L1 spacecraft will undergo one more earth-bound manoeuvre before it is placed in the orbit towards the Lagrange point L1. The manoeuvres are necessary to enable the spacecraft to do a 16-day journey around the earth in order to gain the velocity required for its onward journey to the Lagrange point.