Canada-India diplomatic row: Should India make Trudeau persona non-grata?
Updated: Sep 19, 2023, 5:15 PM
|
Published: Sep 19, 2023, 5:07 PM
Follow Us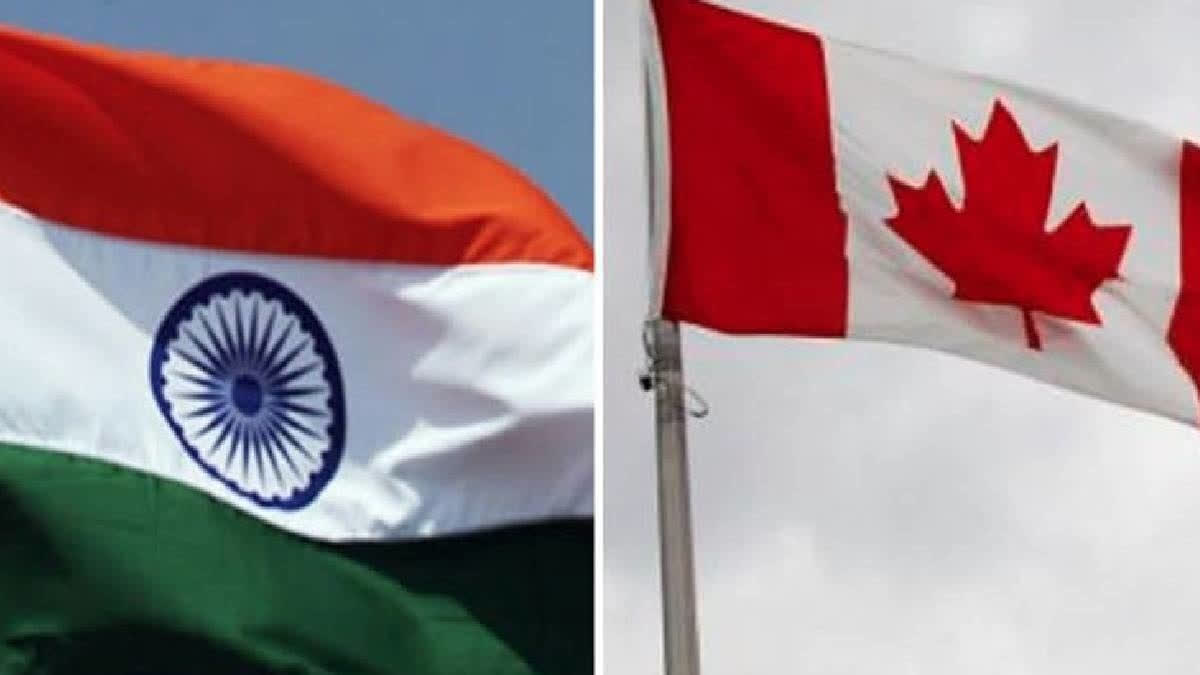 Canada-India diplomatic row: Should India make Trudeau persona non-grata?
Updated: Sep 19, 2023, 5:15 PM
|
Published: Sep 19, 2023, 5:07 PM
Follow Us
New Delhi: Canada-India bilateral relations have fallen to the nadir after Canadian Prime Minister Justin Trudeau accused India of having a hand in the killing of Khalistani terrorist Hardeep Singh Nijjar and expelled a senior Indian diplomat. In a tit-for-tat move, the Ministry of External Affairs summoned Canadian High Commissioner to India Cameron Mackay on Tuesday and ordered the expulsion of a senior Canadian diplomat posted in New Delhi.
Trudeau told the House of Commons that the "agents of the Indian government" carried out Nijjar's killing. "Canadian security agencies have been actively pursuing credible allegations of a potential link between agents of the Government of India and the killing of a Canadian citizen, Hardeep Singh Nijjar," the Canadian Prime Minister said.
"Any involvement of a foreign government in the killing of a Canadian citizen on Canadian soil is an unacceptable violation of our sovereignty. It is contrary to the fundamental rules by which free, open and democratic societies conduct themselves. As you would expect, we have been working closely and coordinating with our allies on this very serious matter."
On June 19, 45-year-old Nijjar, a leader of the Khalistan Tiger Force (KTF) and head of the Canadian arm of the proscribed Sikhs for Justice (SFJ), was shot dead in the parking lot of a Gurdwara at Surrey in Vancouver, Canada. A native of Harsinghpur in the Jalandhar district of Punjab, Nijjar reportedly worked as a plumber in Surrey, Canada. He was elected to head the Guru Nanak Sikh Gurdwara in Surrey, Canada. He had visited Pakistan in 2013-14 to meet with Jagtar Singh Tara of KTF, who was arrested from Thailand in 2015, and Pakistan's ISI.
The National Investigation Agency (NIA) had designated Nijjar as a terrorist under the Unlawful Activities (Prevention) Act in 2020 and had put a reward of Rs 10 lakhs on his head. Trudeau's statement in the House of Commons on Monday came after his disastrous trip to India during the G20 Summit earlier this month. Of all the world leaders with whom he held bilateral meetings with on the sidelines of the Summit, Prime Minister Narendra Modi reserved his most acerbic comments for the Canadian Prime Minister due to Ottawa's support to Khalistani extremists.
"Prime Minister (Modi) highlighted that India-Canada relations are anchored in shared democratic values, respect for rule of law and strong people-to-people ties," an External Affairs Ministry statement issued after the meeting between Modi and Trudeau read. "He conveyed our strong concerns about continuing anti-India activities of extremist elements in Canada. They are promoting secessionism and inciting violence against Indian diplomats, damaging diplomatic premises, and threatening the Indian community in Canada and their places of worship. The nexus of such forces with organised crime, drug syndicates and human trafficking should be a concern for Canada as well. It is essential for the two countries to cooperate in dealing with such threats."
Modi also made it clear to Trudeau that "a relationship based on mutual respect and trust is essential for the progress of the India-Canada relationship". Despite Modi's strong words during the meeting, Trudeau went on to hold a press conference in which he again harped on Canada's belief in freedom of speech. During his visit to New Delhi for the G20 Summit, Trudeau found himself isolated from other world leaders. He was also conspicuous by his absence from the banquet hosted by President Droupadi Murmu at Rashtrapati Bhavan.
So, is expelling the Canadian diplomat as a tit-for-tat response enough? What else can India do to dissuade Canada from giving a free run to Khalistani terrorists? "Make Trudeau a persona non-grata in India," Abhinav Pandya, director, founder and CEO of Usanas Foundation think tank and who closely follows the Khalistan issue, told ETV Bharat.
"Canada openly advocates terrorism and displays support to Khalistani terrorists," Pandya said. "Canadian politicians don't use the word 'terrorist' for Khalistani extremists but describe them as Sikh activists," Pandya said that more and more Khalistani activists are entering mainstream politics in Canada. In this connection, he referred to the New Democratic Party (NDP), which is an ally of the Trudeau government. Jagmeet Singh, the leader of the NDP, is a known sympathiser of the Khalistani cause. Following the 2021 parliamentary elections in Canada, Trudeau's Liberal Party won 160 seats, 10 short of the majority figure of 170 required to form a government on its own. Following this, Trudeau's party took the support of the NDP which won 25 seats and formed the government.
"The NDP supports the disintegration of India," Pandya said. "The Khalistani separatists are involved in human trafficking, human rights abuses and drug trafficking. What credentials does the Trudeau government have?" He described Canada as a fascist state that supports Khalistani and Islamist terrorists.
"They (the current Canadian dispensation) are living in the colonial era and are giving lessons to India, a country that has emerged as a major global power," Pandya stated. "The Khalistanis and the Pakistani and Chinese intelligence agencies have penetrated the Canadian government machinery right from the local government bodies. Funds for Kashmiri separatists are routed via Canada." Stating that the Canadian government has been held to ransom by foreign actors, Pandya reiterated: "India must make Trudeau persona non-grata."