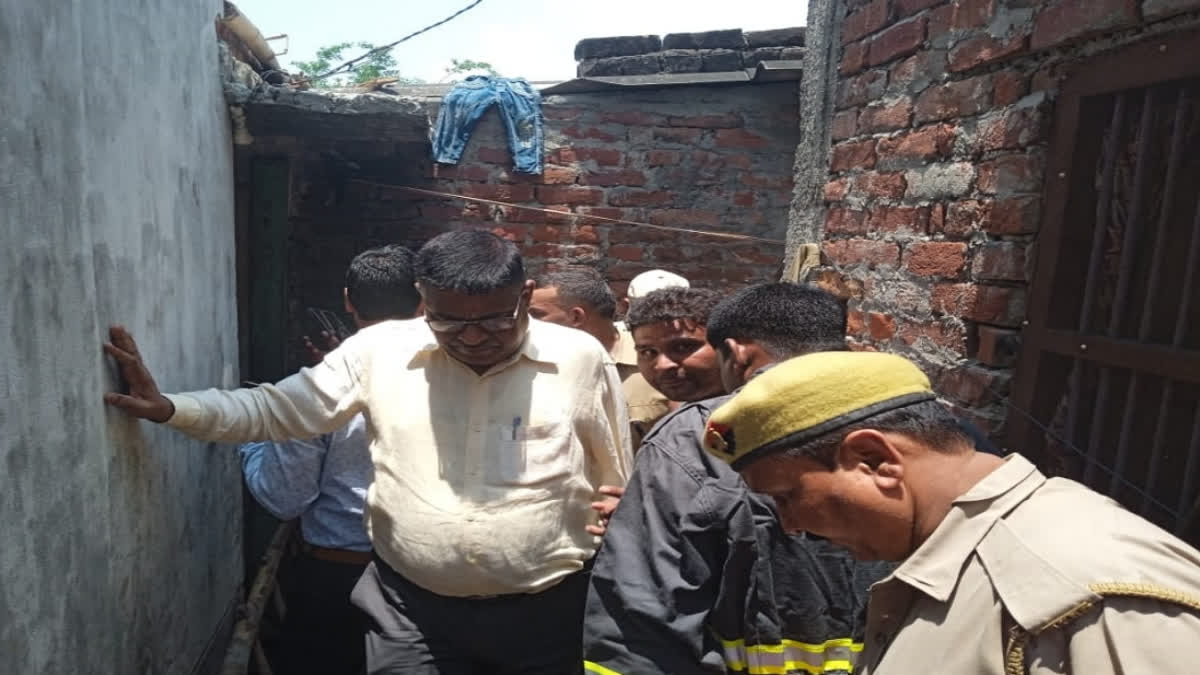 Kushinagar (Uttar Pradesh): Four people, including a father-son duo, were killed on Sunday after they fell into the septic tank in the Ramnagar area of Kushinagar district of Uttar Pradesh. Another person, who also fell into the tank, sustained injuries and his condition is stated to be critical, police said.
//

Loading ...

//

Ad was not loaded
According to police officials, the incident took place in the limits of the Nebua Naurangiya police station. A septic tank of a house in Khapardhikka Tola of Ramnagar village had to be cleaned. And for it, one 45-year-old Nandkumar alias Nandu had come. While cleaning the tank, Nandu fell into it. On seeing Nandu fall into the septic tank, his 25-year-old son Nitesh, in a bid to save him rushed into the tank, but the duo were trapped inside and could not get out of it.
Also read:Uttar Pradesh: Boat overturns in Ken river; eight rescued
Nandu's family members cried for help. After which three persons went in the septic tank to pull Nandu and his son out, however they too got trapped into it. The villagers informed the police, who reached the spot and pulled all the five persons out of the tank. While Nandu and his son died on the spot, the two others 40-year-old Dinesh and 22-Anand were sent to district hospital for treatment, but the doctors at the district hospital declared them dead. Police have sent all the four bodies for post-mortem and have initiated a further probe into the matter.
//

Loading ...

//

Ad was not loaded
On receiving information, Kushinagar District Collector Ramesh Ranjan also visited the spot.
Related
Chhattisgarh: 25 girl students pour hot oil on their hands, 3 teachers suspended for forcing punishment
India's GDP growth is reflection of transformative reforms of last 10 years: PM Modi
Auraiya: Police arrest four Muslim youths for beating up Dalit child ruthlessly
Pro-tem speaker Akbaruddin Owaisi administers oath to newly elected MLAs; BJP members abstain
BJP set to finalise CMs for Rajasthan, MP, Chattisgarh tomorrow in legislative party meeting